About Us
Since the early days, Kokalito has been developed with the view of running it as a family enterprise. Our daughters have been involved from a young age in shaping the farm as it is today and are now taking on more prominent roles since completing university degrees.
While we all have different areas of responsibilities and expertise, we are able to support each other in most roles. We share a passion for good food and enjoy experimenting with dishes prepared from our own produce, for our own pleasure and as inspiration to our customers.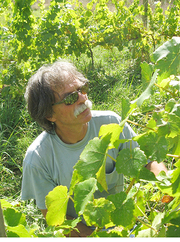 Klaus Thoma
Klaus has had a close practical and theoretical involvement in the organic movement for many years, with a background in soil science and horticultural extension. Having developed the "nuts and bolts" of farm management, Klaus's key area of responsibility now are strategic planning, marketing and customer service. He is passionate about developing a business based on the principles of sustainability, social justice and fair trade.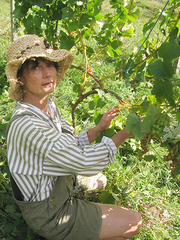 Maria Koch
Maria is responsible for administration, strategic planning and financial management, as well as product research and development. If there is any time left she helps out in the field. With her special interest in environmental health as a trained doctor and Master in Environmental Studies, she feels strongly about a holistic approach to nutrition and health.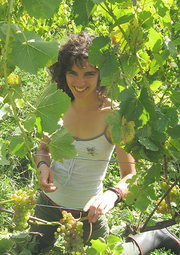 Katrina Thoma-Koch
Having completed her B.A. at Victoria University, Wellington, Katrina is putting her energy into the day-to-day operations in the vegetable patch and the orchard. As a food lover she is also involved in product research and development. She brings a youthful and fresh mind to the business and has helped to rejuvenate many aspects of our operation.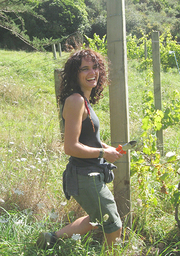 Liza Thoma-Koch
Liza also holds a B.A. from Victoria University, and is the second main worker on the farm. Just like her twin-sister Katrina, Liza has introduced a number of practical improvements in our operations, particularly in logistics. Her particular interests are to develop an enterprise based on a cooperative model.