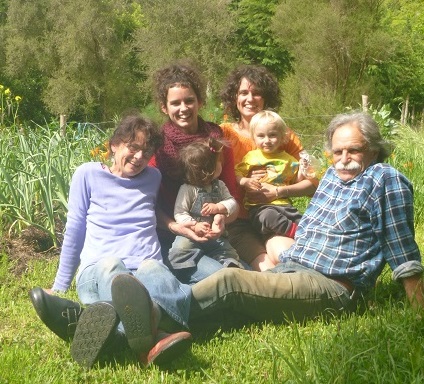 Kokalito. Food with Spirit!
Kokalito Fine Foods is a family-based grower and producer of organic vegetables, fruit, nuts and specialty foods. We supply restaurants, catering companies and the retail market. Our mission is to provide customers with nutritious, high quality produce that has been grown and processed with the environment in mind.
The Kokalito farm is a productive oasis in eastern Golden Bay. Nestled among shelterbelts of mostly native shrubs and trees it hosts one of New Zealand's largest European Plum plantations, plus a variety of organically grown crops such as hazelnuts, chestnuts and a wide range of seasonal vegetables. A small flock of Wiltshire sheep completes the great diversity on our farm.
All our produce has been fully certified organic by Organic Farm NZ since 2012. We have gained a reputation for the quality and flavour of our products and for our customer service. Prompt delivery, personal contact and the preparation of custom-made batches for bigger clients have been key to establishing a loyal clientele.
As small artisan food producers we have the flexibility to respond to individual requests, which we find very satisfying and gives us plenty of opportunities to further develop our range of products.